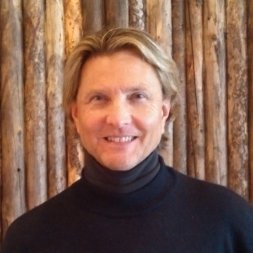 This year, NVCN has undertaken a major effort to attract resources to allow for the continuation of its mission. This mission is, fundamentally, to:
• Support the local programs engaged in Volunteer
Caregiving;
• Establish programs in communities where none exist; and
• Advocate for the national Voluntary Caregiving movement to
meet burgeoning needs.
The resources we believe to be important to the programs, whether established or new, are:
(i) Funding;
(ii) Expertise; and
(iii) Systems of value to be as effective and efficient as possible.
NVCN feels it has been a failure each time a local program closes its doors. The community loses a valuable resource, and the cost to the individual, the family, the community, and healthcare increases.
We believe that with a certain amount of additional expertise, capital, and strategies, NVCN could play a meaningful role in sustaining local programs. At present, we are in the process of assisting certain local programs whose existence is not assured.
The need for expertise so often cited for smaller programs is fund development. NVCN seeks strategies both to raise national-level funding to support local programs with systematic solutions and to supplement the abilities of local boards and staff by helping to implement these solutions.
NVCN can never replace local relationships, but perhaps we can enhance them in ways that support the program. As we have previously observed, having information and data on effective voluntary caregiving methods and impact is at the core of fund development.
NVCN anticipates conducting a series of simple program surveys to support the local programs and provide the NATIONAL VOLUNTEER CAREGIVING NETWORK data to further propel the voluntary caregiving movement. A key part of this effort is to understand local program needs and desires. We hope that through your responses and the work of the Ambassadors, our collective knowledge will continue to grow, as well as the effectiveness and value of NVCN for you.
Respectfully,

Douglass Myers
President NATIONAL VOLUNTEER CAREGIVING NETWORK
Survey Request
It is critical that you and the network can express to individuals and foundations the difference that Volunteer Caregiving is making in our communities. With this in mind, if you have not already completed our survey request, please do so, today! This data will be shared with all, both member and non-member programs. Thank you to those who have responded, and in advance for those of you who do!
Tune into our latest webinar here. We suggest that you jot down any comments or suggestions that you have. At the beginning and end of each presentation, you will find the presenter's information provided. Each presenter has agreed to respond to inquiries regarding their presentation.
In order to meet your needs, at the completion of this training, please take a moment to complete this quick survey.
If you would like to contribute a presentation, please submit an application here.
It's completely free for our members. Not a member?
Join now!
Volunteer Position Descriptions

Is it time to revive your volunteer position descriptions?
You might want to try a different approach, such as the one below from Dr. Judy Esmond's book, 501 Ideas for Recruiting Volunteers:
"What would my role be?
How would my role support the organization?
How would the bulk of my time be spent?
What skills and experience do I need?
Will I have access to supervision and training?
How will my performance be evaluated?
When compiling job descriptions, check whether some of the tasks being performed by volunteers are truly essential.

Sometimes we keep doing something, or doing it the same way, out of tradition or habit. The time spent in these tasks might be better utilized elsewhere."

Volunteer Match has developed 101 Volunteer Recruitment Secrets
Our database has recently been updated and we would like to keep it that way.
We receive weekly requests from families/friends who are looking for VCO services. Unfortunately, there are many communities without help. If you are aware of a VCO in your area that does not appear in our database, please bring them to our attention!